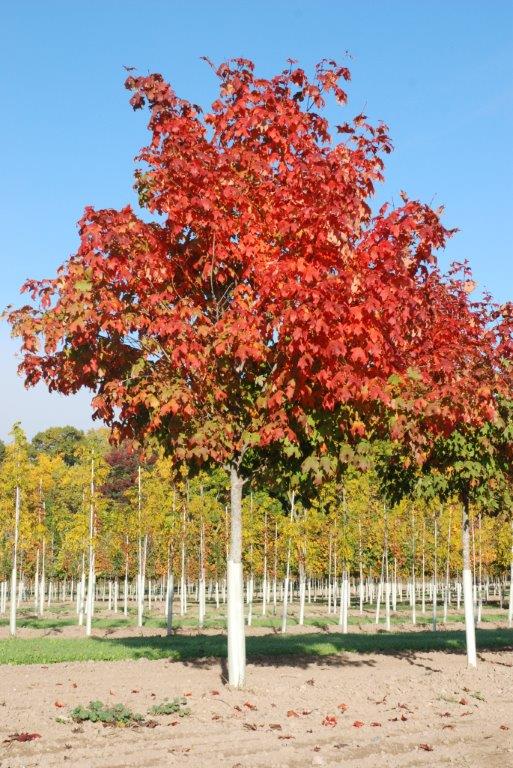 It begins early in the year. When there is still snow on the ground, but the days are beginning to get warmer. The rich afternoon sun comes around and you will see us hand pruning our trees. When the season warms up, and days get longer we begin to carefully select the trees for purchase. The garden centre begins to fill with people and plants and that signals the planting season has begun. This is a tradition we have carried on for many years.
Working with both local and specialty growers we carry a wide range of large caliper shade and ornamental trees, as well as a wide selection of evergreens. Our selection of deciduous shrubs and perennials continues to grow each year. We are proud to say we carry one of the largest selections in both size and variety of Japanese maples and we have the fullest selection of trees you may be looking for.
Whether looking for your front yard focal plant, or the back yard shade tree for your children to play under, we can help. Our wide selection of services will help you create the oasis in your yard you have been looking for.
Initially situated at the corner of Delaware Westminister Town Line and Baseline Road, this tree farm began growing trees as early as the 1940s. Over the years, many customers have shared stories of their parents or grandparents coming to purchase trees from this nursery.
Although the tree farm has not moved when the nursery was annexed into the City of London, the roads were renamed to current day Westdel Bourne and Elviage drive, Baseline Nurseries as long been operated as a tree farm. Previously owned by Walter Grover, John Bierens, then Henk Peeters, it is currently owned by Bill Groenewegen.
The 29 acres of farm land grow over 5500 various trees including, native trees like Sugar maples and Serviceberry and ornamental trees like Chanticleer Pear and Ivory Silk Lilac. The trees are planted by hand from a young age and pruned annually to achieve the desired shape and sizing required for nursery sales. From planting to harvesting is usually about 5 years in production; however the average tree is 12-15 years old when leaving the nursery.
In the early 1980's when Henk Peeters purchased the land, it was to operate his landscape company and continue to sell to other landscapers at that time. Bill Groenewegen came to help operate the day to day dealings with the nursery and soon realised his love for growing trees. Eventually buying over the business and his goal is to make Baseline Nurseries & Garden Centre a premier garden centre for shopping in London.
Initially selling larger trees and standard landscape plant material items to a few landscape contractors, we now boast a large selection of Japanese Maples, large caliper trees and evergreens, recently introduced shrubs and a wide variety of perennials.